100% Custom Designed Products
We specialize in creating interesting and highly functional tech solutions based on any product shapes or branding assets.
How It Works
End-to-End
Product Development
Explore
Understanding and evaluating your ideas and needs is at the core of what we do. Our engineering and design team will help you understand what is needed to get your idea made into reality, while providing guidance in the process.
Got a drawing on the back of an envelope? No problem! That's enough to get us started, we pride ourselves on making this process simple and easy.
Discovery & Strategy

Discuss ideas and provide examples of previously relevant work that will help you further understand what makes sense for you.

Concept Development & Design

Create sketches and conceptual drawings to achieve the functionality as well as the final look and feel of your custom custom USB flash drive, power bank, speaker, or anything else you've got.
Design
Combining engineering and manufacturing is what we've spent years perfecting to deliver amazing results in the fastest possible time-frames.
Our designers and engineers will create renderings, concepts, and actual samples for you to help decide on the direction of your project.
Design & Engineering Strategy

Create 2D and 3D Rendered concepts drawings that will be easy to understand and help make design decisions.

Rapid Design & Prototyping

Create 3D Printed samples of the housing for your approval, and test assembly with other devices or packaging.
Production
Our goal is to make sure you understand every element of your product and how it will be made. Fully working samples are provided to make sure everything is correct before mass production. Manufacturing begins once you approve all the final design, materials, and components.
Various testing and certification are provided as needed or requested. We will guide you through the necessary steps to complete ROHS, FCC, CE, REACH and other certifications as needed or required.
Manufacturing Strategy

Receive and test components slated for production (USB connectors, memory, batteries, sound drivers, etc.) Once approved and tested for fit, secure necessary quantity to complete the entire project

Tooling, Samples, Mass Production

Mass production can commence once approval is received for products and packaging (when applicable). When requested, apply for certifications with appropriate agencies once first units start coming off the production line.
Recognition
We create products that people want, it's as simple as that. We want to make sure that our customers and their clients are excited to share their experiences from start to finish with their communities and their friends.
From the look and feel of your USB drive, to the completely customized packaging that presents your power bank or tumbler in an unforgettable way, we make certain that your customers never forget how they feel when they use your products over, and over, and over again.
Delivery & Use Strategy

Assemble products into different packaging options as needed and fulfill directly to customers or individual locations as required.

Packaging

Create packaging that deals with specific needs of our customers while generating retail shelf-appeal, and forging an emotional connection to the product that people want to share, talk about, and love!
Find Your Inspiration
Check out some of our favorite projects below. See how our clients have utilized custom products to achieve their business goals.
Got an idea for a custom shaped product?
We can bring your vision to life by adapting any brand, product, or concept into a USB flash drive, custom earbuds, portable phone charger, usb cable, and much more - complete with a custom packaging solution for a truly retail experience.
Your imagination is the only limit!
Services
Design
We created a very easy and effective process that's super-fast to scope out your project and give you concepts and mockups in the shortest amount of time possible.


Concepts
Drawings
Mockups
3D Renderings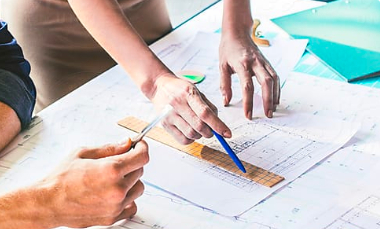 Engineering
At this stage we will get components, materials, go over tooling options and provide guidance to create the most premium look and feel while selecting most cost effective options to fit your budget.


CAD / Engineering Drawings
Material Samples
Mechanical Designs
Tooling Designs
Samples + Prototyping
We want to eliminate all doubt when it comes to creating something from scratch. We create prototypes and provide samples from the line, so you can feel the size, shape, and ensure all components fit together perfectly before mass production.
3D Rapid Prototypes
Tooling Creation
First Samples Run using New Tooling
Tooling Adjustments
Manufacturing
Want your project delivered fast? Fast is what we've spent years perfecting! We designed our lean manufacturing methods and agile production to be able to deliver the highest quality possible in the shortest amount of time!
Guide the Entire Production Process
Test Components for Fit-and-Finish
Quality Control on Site and Beyond
Own Shipping and Logistics
Certifications
Need to get the final product certified and inspected by 3rd parties? We've helped our customers get every certification imaginable, to make sure your product is compliant with any geographic region or governing body.
Determine which Tests are Needed
Apply for Testing with Appropriate Labs
Acquire ROHS, FCC, CE, REACH, etc.
Packaging + Artwork
People want experiences, not just products. That's why we manufacture our own packaging and focus on it as the core value! Our goal is to create an emotional connection to the product that people want to share, talk about, and love!
Rapid Artwork Mockups
Bespoke Packaging Designs
Next Day Packaging Prototypes
Custom Insert Designs
Unforgettable Unboxing Experiences